Secure Data Platform for Diverse Portfolio
The customer
aventron AG is an established green power producer. The company focuses on the acquisition and the operation of wind, solar and hydro power generation assets in Switzerland and selected countries of Europe.  aventron owns 550 MW in installed capacity, with a balanced portfolio consisting of approximately 20 wind, 100 solar and 40 hydro plants.
In the medium term aventron intends to build up a well-balanced portfolio of production units with a total installed capacity of 1000 MW, thus becoming a leading operator of renewable power generation assets in Europe.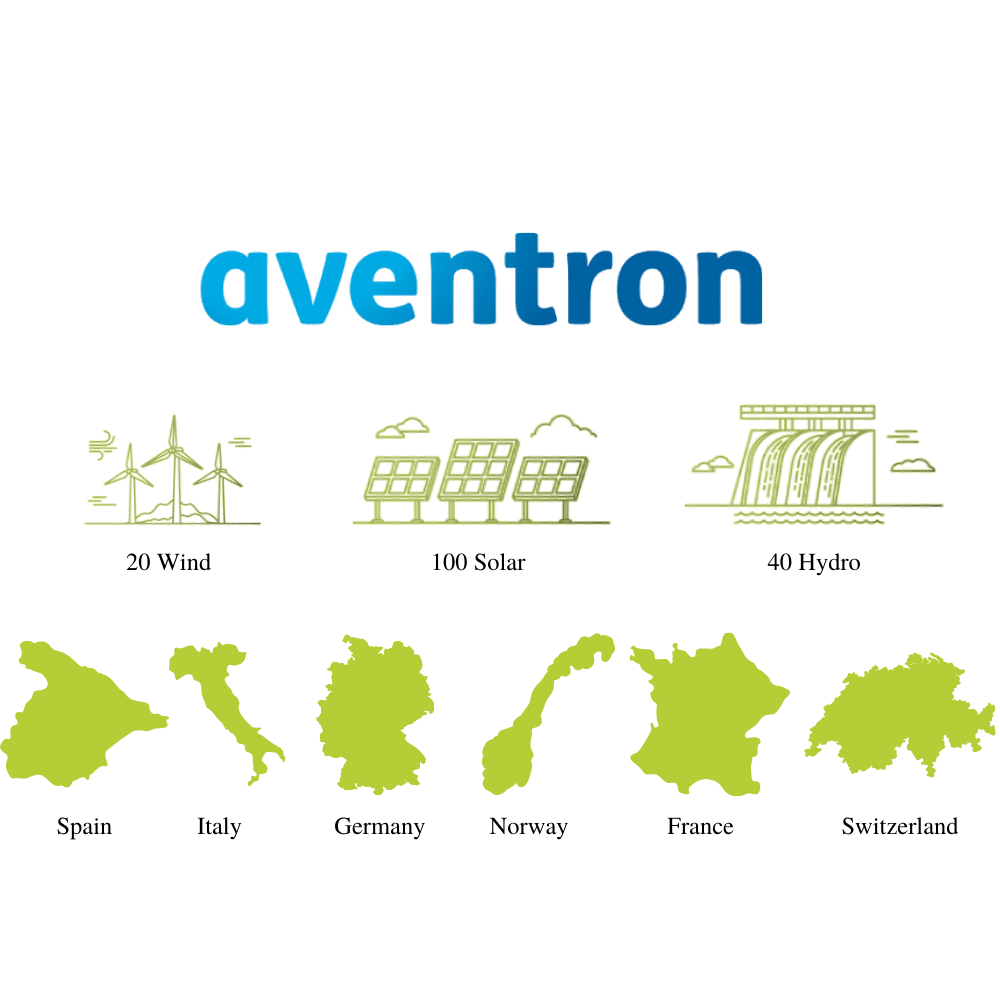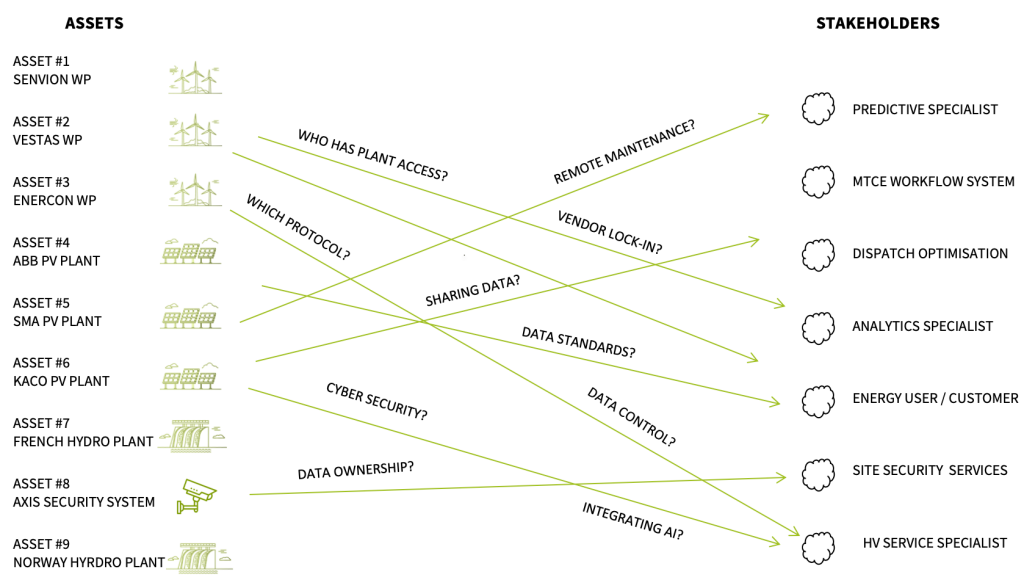 The challenge
In early 2016, aventron faced challenges with regards to data and plant security. There was inconsistent visibility on many of their assets. Remote access and data storage was controlled by many different technical operators.  There were approximately 30 technical operating companies with approximately 200 users involved in plant operations.  This resulted in high diversity of data and plant access standards.
aventron data was scattered, fragmented and held in a wide variety of standards.   This made the asset management task difficult, with limited real-time data available.   There was high dependence on third parties to provide the necessary management reports in time.  Given this lack of data control, aventron management initiated a program to begin setting data standards and establishing direct data connections to every plant.
Proof of concept
Separate proof of concepts for hydro, solar and wind parks were initiated. This required the installation of an edge device at each plant, which in turn, established machine and cloud connections simultaneously. The proof of concept was managed in collaboration with the technical operators, with training and ongoing communication to ensure that each company became familiar with IT methods used, including Linux, open protocols, API, etc.
The proof of concept phase was completed within a few months, and provided lessons that allowed aventron to set the standards for the full implementation which was to follow. The full implementation program to connect the majority of the 160 plants lasted between 12 – 18 months. The primary goal was to centralize all of aventron plant data using open standards and improved security.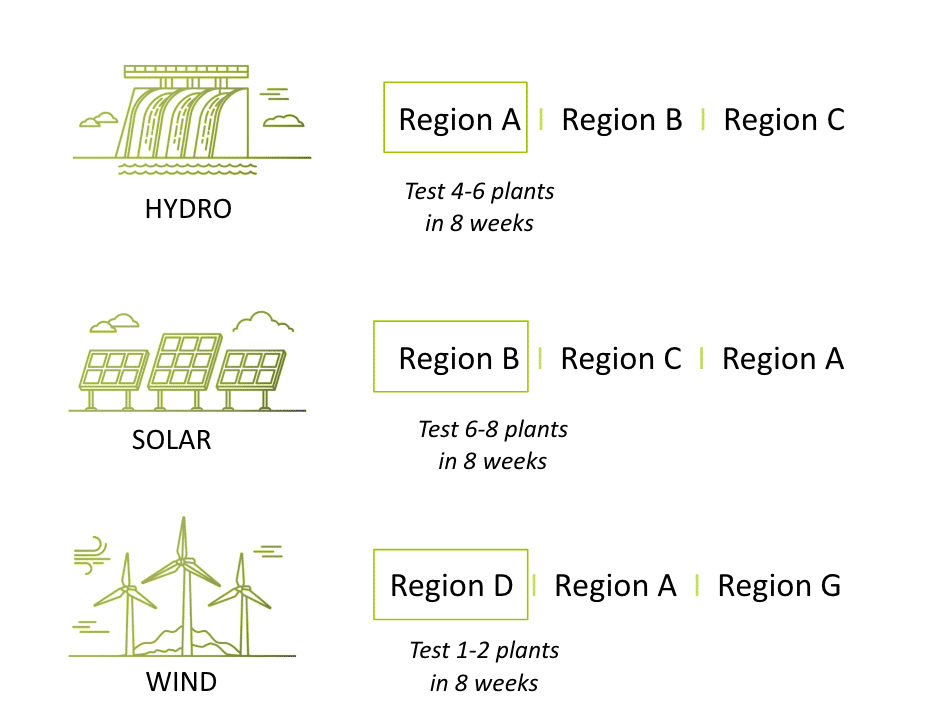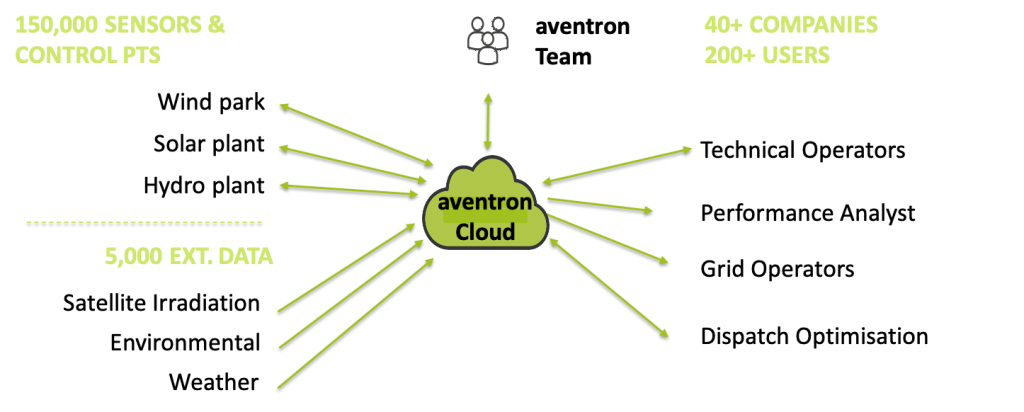 All plant data under one roof
aventron adopted a single cloud for all their plant data. Direct connections from machines to the aventron cloud ensured data reliability and consistency.   Accessing data from plant SCADA systems or third-party clouds was avoided due to reliability and complexity of access.  This aventron plant data cloud has become the primary access point for third-parties needing machine data.  Analytical and other specialist companies now access data through aventron issued API access.
aventron enforced data normalization standards for all machine data. This enables the users to view and analyze data in a consistent manner, irrespective of manufacturer, models and technical operators.
Remote plant connections
Technical operators received a pre-configured industrial computer that was installed in each plant.  The installation followed simple procedures with  Ardexa technical support available on dedicated channels.  Technicians completed any serial or ethernet connections and Ardexa completed the data mapping remotely.  Ardexa did not need to visit the plants to complete the data mapping as remote working tools (remote shell, secure tunnel, discovery) facilitated this task.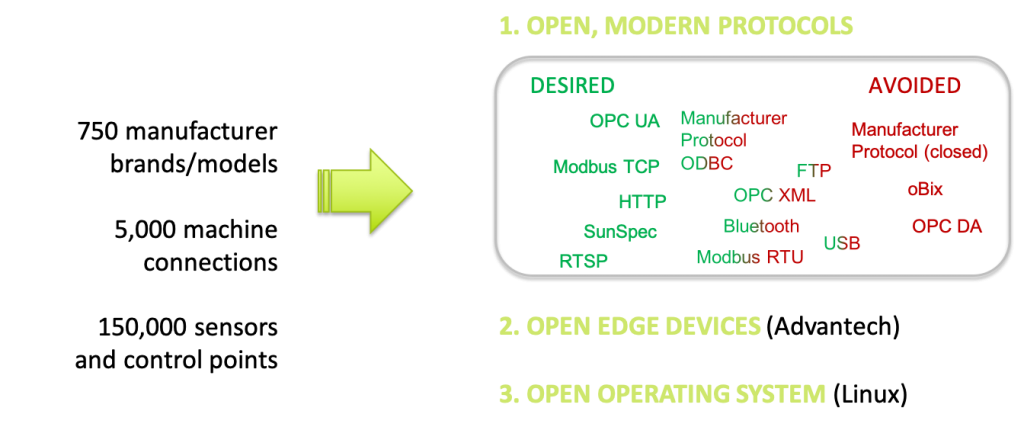 Open architecture flexibility
Legacy plants have traditionally accepted closed standards which limit the asset owner's ability, at a portfolio level, to bring together a large diversity of machine types and brands. At a plant level, this can be seen by the multitude of branded edge devices doing single, isolated tasks.
Against this trend, aventron adopted an open architecture model. The open architecture extends to include edge hardware selection, extensive use of Linux and open source plugins. This gives aventron flexibility to connect any plant, any machine, multi-task devices, reduce costs and switch hardware suppliers in future.
Improved security
aventron now controls data sharing and distribution inside and outside the business. Access to data from the aventron cloud is provided through a cloud login or through secure API tokens. In addition, all edge devices use digital certificates (instead of passwords) and Ardexa connections allowed aventron to fully close many plant firewalls. Additional plant security audits, supported by Ardexa discovery tools, have identified a number of open services due to legacy plant equipment with poor security standards. Upgraded security standards continue to evolve at aventron.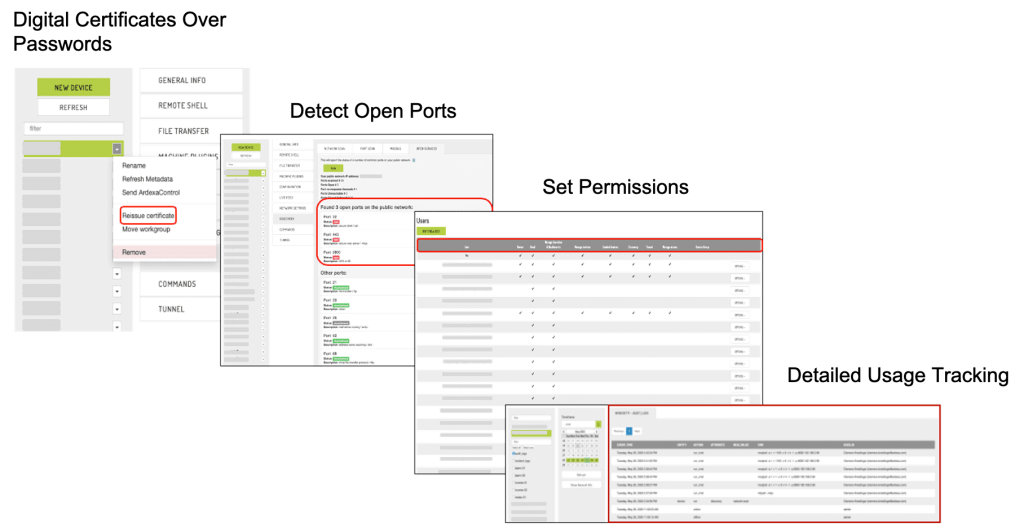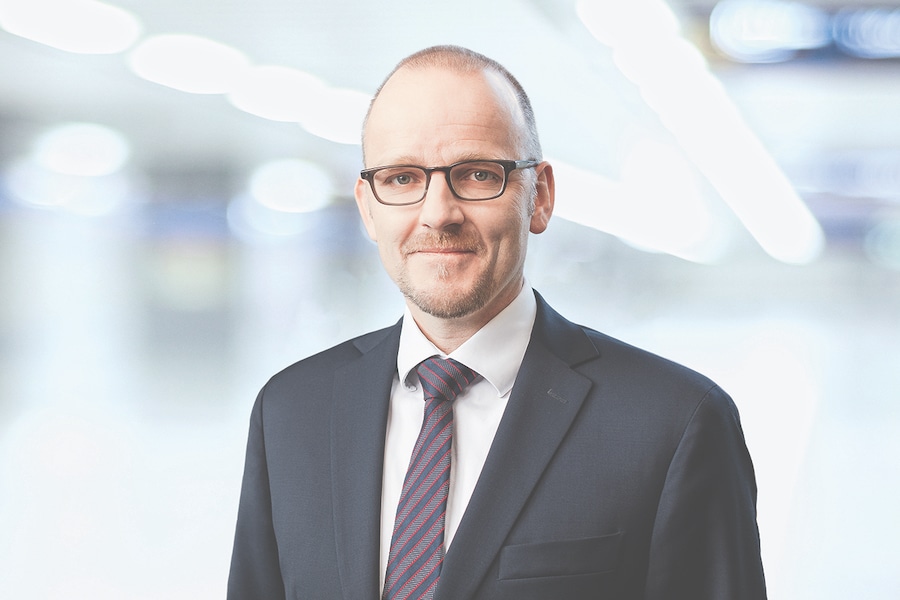 Results overview and the future
aventron has now centralised all plant data and has trained technical partners to support this data capture model. The resulting real-time data visibility has given aventron asset managers the ability to respond rapidly to any plant production disruption. Automated reporting is becoming more prevalent and specialized analytical companies are used selectively by management to supplement data analysis done inhouse.
Every year additional plants are connected with ease. aventron has now also incorporated plant control, including grid connections and plant production limits. This was done using controllers and PLCs running on the same edge device, reducing implementation costs and complexity.
aventron CEO Antoine Millioud: "We have the ambition to adopt advances in modern data acquisition, Internet of Things and narrow AI solutions to enhance our productivity. Ardexa has helped us understand the possibilities and choose a cost-effective way forward".