ABOUT HYDROGRID
Award winning HYDROGRID specializes in the optimal dispatch and commercialization of flexible, renewable power generation. With cutting-edge forecasting and power plant optimization algorithms, full integration to SCADA/plant control systems and access to relevant power markets, HYDROGRID offers a one-stop, digital solution to optimize and automate power plants.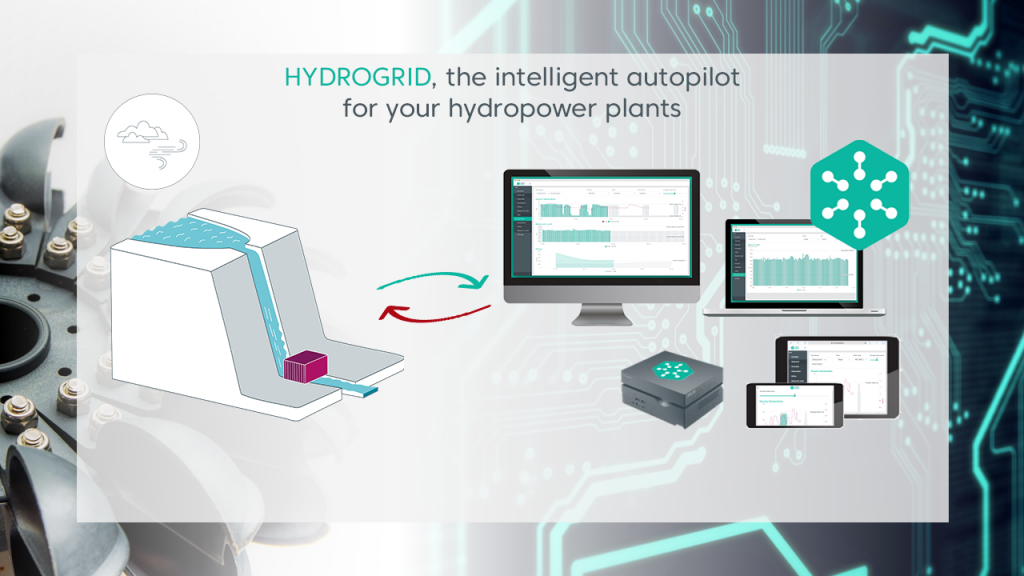 OVERVIEW
HYDROGRID selected Ardexa to deploy our solution to connect to European hydro plants and control data sharing with authorised parties. With IT security as a prerequisite, HYDROGRID required real-time operational plant data, which is then processed by HYDROGRID to optimize the power plant short to long-term. The HYDROGRID SaaS calculates an optimized dispatch plan which is delivered automatically to the plant control system.
END-TO-END SOLUTION
Ardexa implemented the end-to-end system to connect PLCs to the HYDROGRID servers with an Ardexa edge device, installed with Ardexa software for each plant. Standard PLC connectors, designed for each type of PLC protocol, were used to read and write to the hydro plant PLC or SCADA. A special edge processing routine was developed for HYDROGRID to store the near-term production plan and present the set point to each PLC hourly.
BENEFITS
TRUE CLOUD ENABLEMENT
Ardexa dashboards provide real-time connection status, power plant data and potential plant disruptions. Modern API tools now enable HYDROGRID to automatically dispatch live production plans on an hourly basis to power plants, based on changing weather and market conditions.
RAPID IMPLEMENTATION
Ardexa delivered on HYDROGRID's two key implementation needs. Firstly, was a simple edge device installation with implementation and configuration delivered remotely by Ardexa for all power plants. Secondly, was streamlined integration of the standard Ardexa API into the automated HYDROGRID SaaS solution.
ELEVATED CYBERSECURITY
The Ardexa platform is architected with the highest levels of cybersecurity, including security scanning, port management, audit logs, granular access control and the latest PKI. A significant step up in cybersecurity protection was delivered for HYDROGRID and its' customers.
COST EFFECTIVE SERVICES
Ardexa provides enhanced capabilities for plant control and communication systems. with development resources, plant connections, control, software and cloud services in one simple and scalable subscription package.
SCALING THE SERVICES
HYDROGRID aims to connect many more plants in future with the help of Ardexa. Ardexa are supporting self-configuration and self-implementation to improve the service even more.
HYDROGRID CEO Janice Goodenough: "Power plants never sleep and in order to provide a 24/7 optimization service, we need a stable and real-time data connection to the plant control system. We are really happy that Ardexa, a strong and reliable partner, addresses our requirements relating to cyber-security, control, and data communication, so we can focus our attention on optimizing our Customers' power plant production."