DIGITAL CONTROL PLATFORM FOR OT
TRANSFORMING RENEWABLES
Why Digital Transformation?
Leading companies will use digital transformation to enable performance
improvements from data insights captured in energy systems.
Digital transformation is the key determinant to optimize energy
investment returns and asset valuation into the future.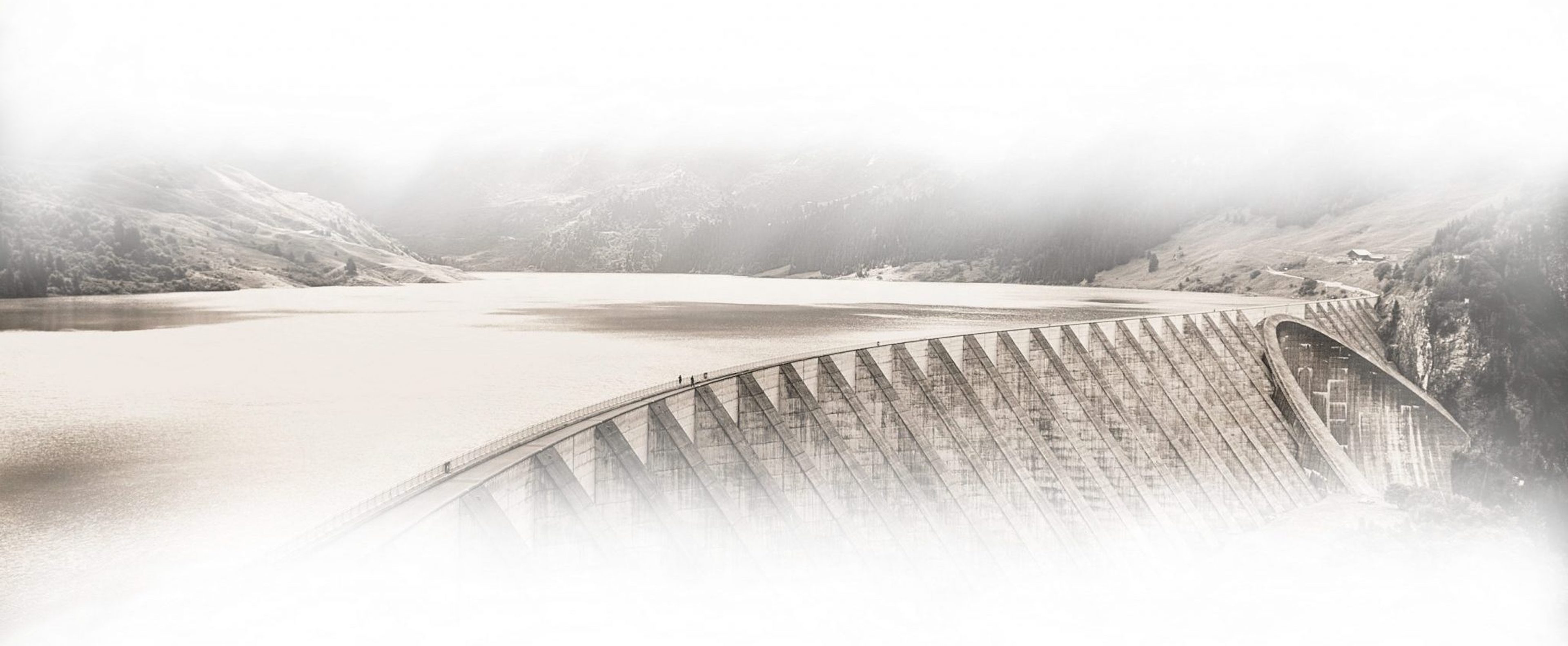 Five Challenges to Digital Transformation
Collect,

NORMALISE AND ENRICH DATA

While AI and machine learning are critical to future efficiencies, analysts waste 80% of their time wrangling, cleansing and normalising data. The biggest obstacle to digital transformation is establishing a clean and structured OT data lake.
Centralise

DATA IN AN INDEPENDENT CLOUD

All of your normalised OT data, collected from all operations, must be centralised in a modern cloud. This can only be achieved by maintaining vendor independence, given the vast diversity of assets and data formats.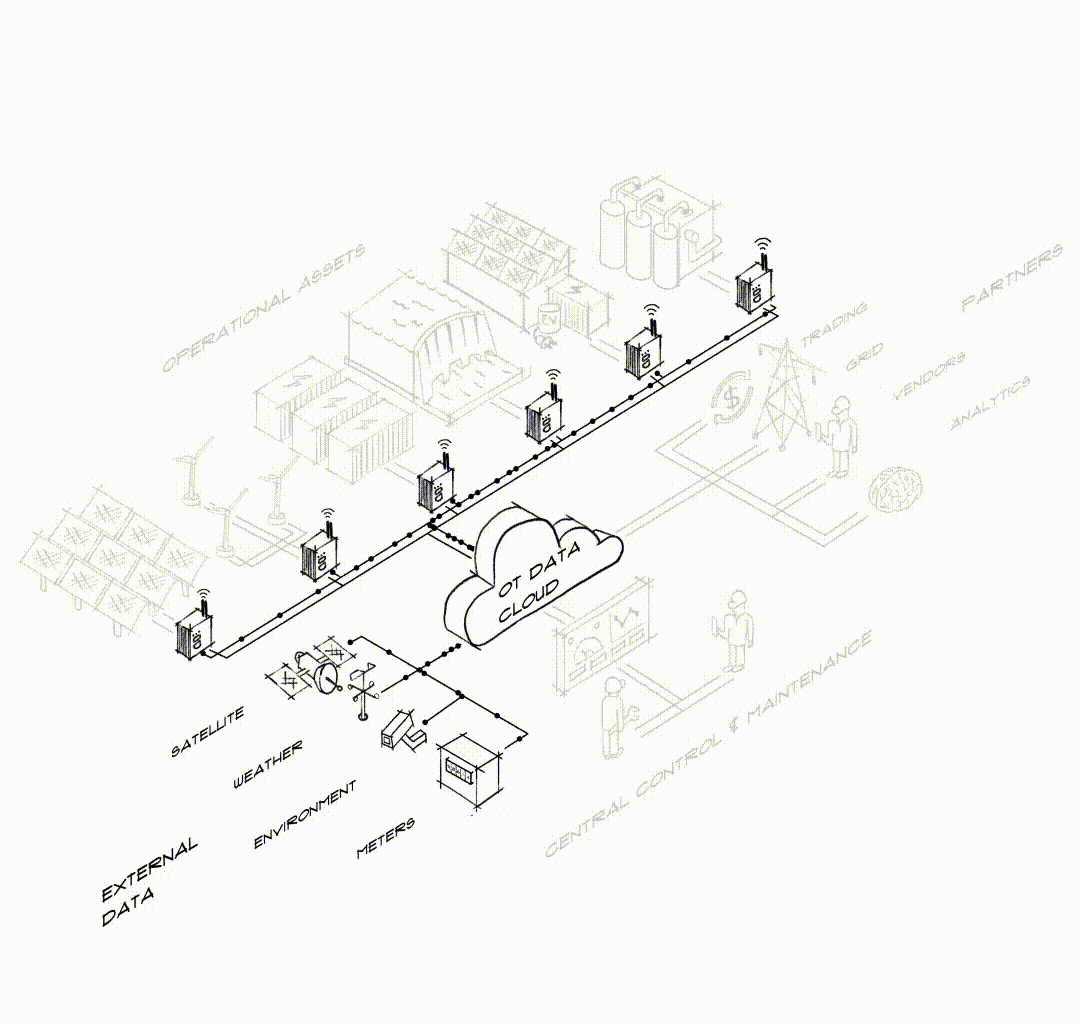 Control

DATA WHILE MAXIMISING ACCESSIBILITY

The value of your OT data will grow proportionately with your ability to share it with asset managers, specialist services, analysts, market aggregators, etc. Your cloud must serve and receive data in a timely, controlled and secure manner.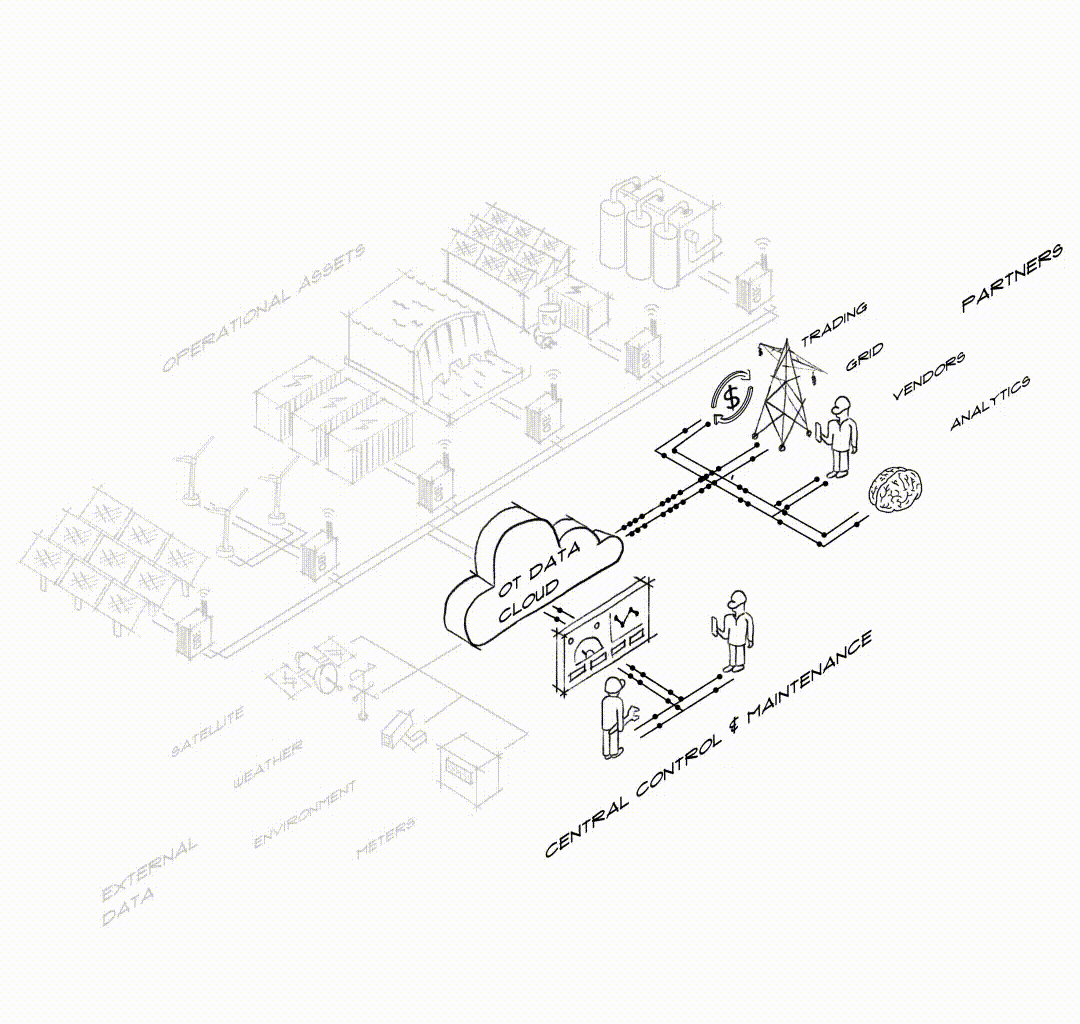 Change

TO REMOTE AND HYBRID WORK MODELS

Operational costs rapidly escalate when relying on traditional methods to maintain remote energy plants. Secure remote working methods can drastically reduce downtime and provide immediate access to specialist resources, wherever they may be.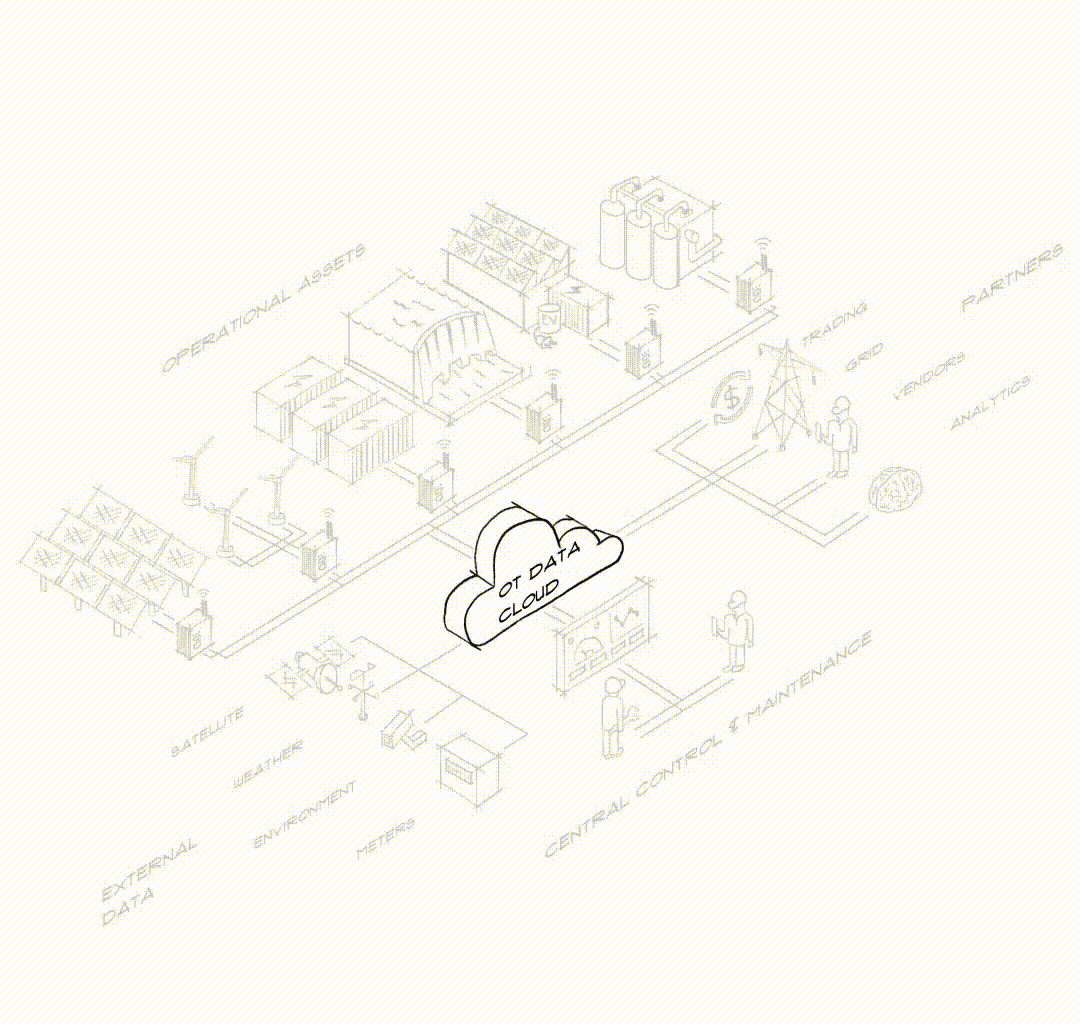 Cybersecure

BY DESIGN

Changing critical infrastructure regulations are driving the need for greater cybersecurity standards. Effective data protection comes from holistic approaches, rather than an array of isolated security features. Weaker systems must be shielded behind stronger gateways.